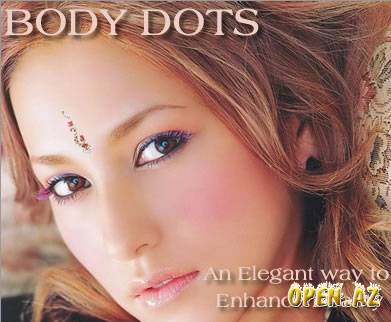 Bindi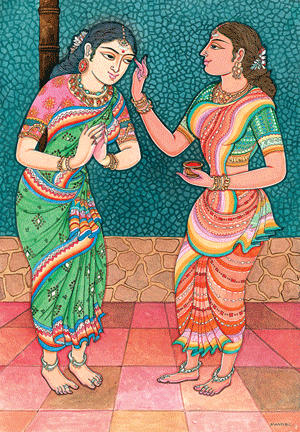 It should be attributed to a zero to one, and its value will increase tenfold. The same can be said about the bindi.Bindi - the same reddish-brown spots, which can be seen on the forehead of Indian women. This point - not only a sign of marriage, as we know, but also a symbol of beauty and purity. Bindi - just one of many symbols used by an Indian in order to emphasize its honorary status. In addition, it is believed that the bindi (or bindi) brings its owner good luck. This national tradition is reflected in literature, sculpture and other art forms.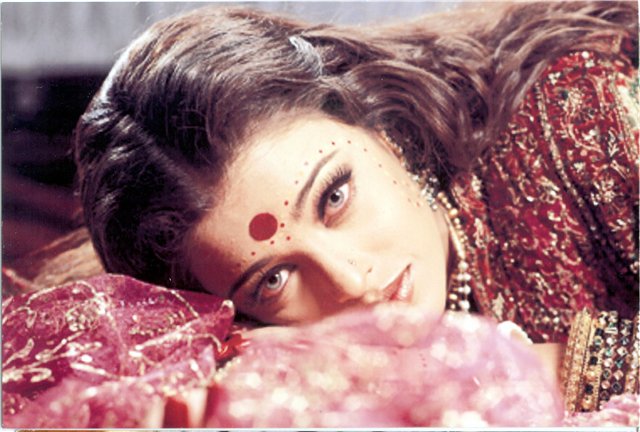 In ancient times, women are not adorned foreheads and men. Paint contained oil of sandalwood and ashes. Woman whose forehead adorned with a red dot, symbolizing luck and a rising sun. Of course, the materials that were used for bindi, many centuries ago, are gone. But the diversity of these ornaments has only increased: now you can pick up a bindi under any outfit. Bindi can be not only red, but other colors, and it is rather part of makeup. According to Indian tradition, the point must necessarily be circular. But nowadays it is not so strict, and even unmarried women can safely try bindi.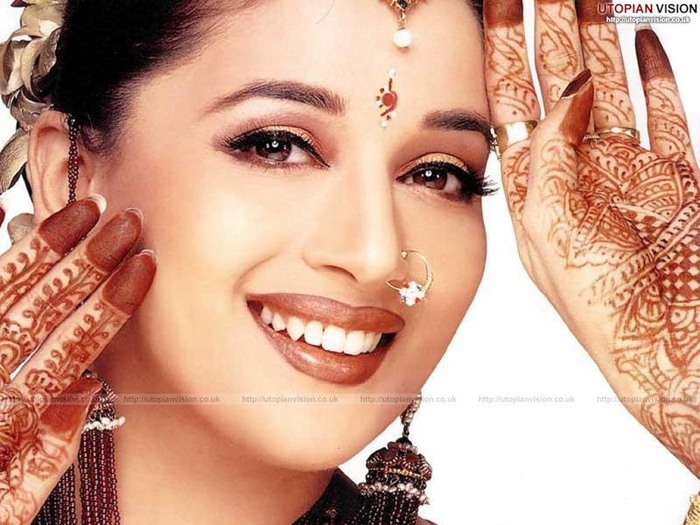 Color and shape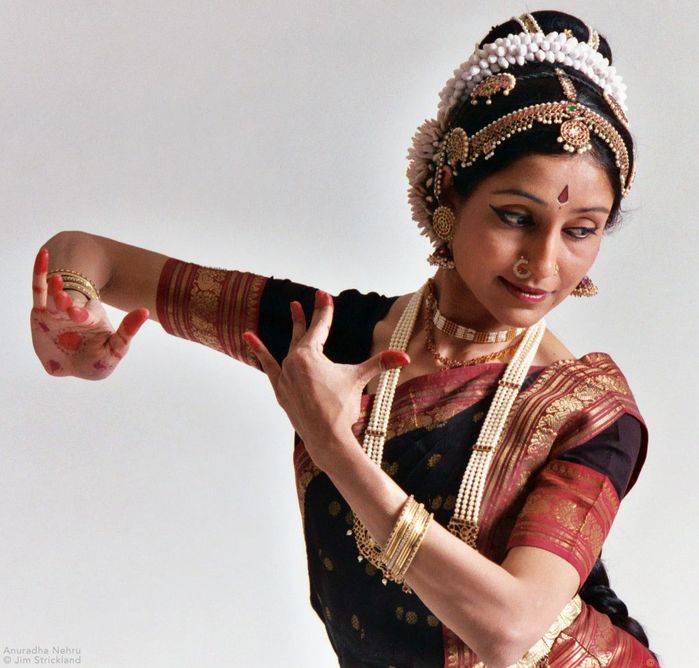 If bindi match the color of clothes yl accessories - this is certainly a sign of refinement and style. But a start must not only from clothes - shape and facial features determine the shape, size and color of the point. Some popular forms of bindi - round, oval, elongated, triangular, half-moon and others. Once you decide what is suitable for you and enjoy.Mature women are encouraged to choose a more saturated colors, as they add the image of calm and permanence.On a summer day relevant bright colors for winter and evening is better to prefer saturated.
If you decide to choose a bindi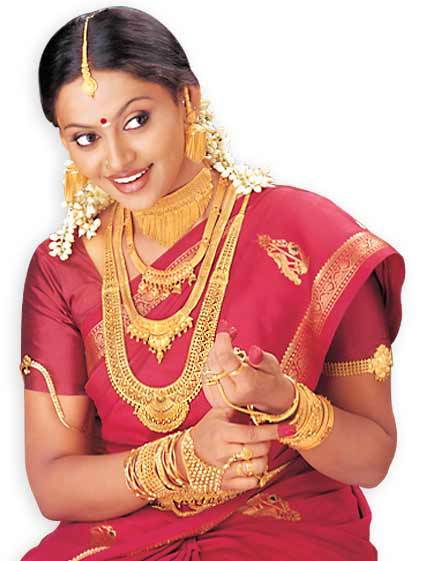 Small forehead will look more elongated with a point.
broad forehead looks beneficial with a round bindi
saturated red looks gorgeous on a woman with the forms.
If you are slender, light red - no doubt find the perfect
skinned best to give preference pink, orange blossom or sandalwood.
If the skin is very dark, beware of red, chocolate or steel gray.
Much emphasize the point, which is large eyes, but to little more harmonious small bindi.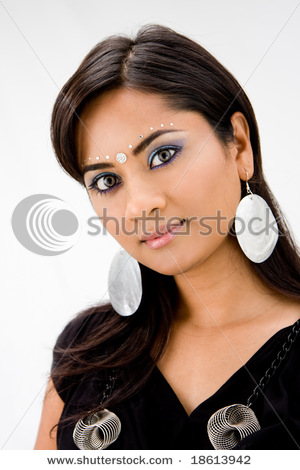 Not only the face but the body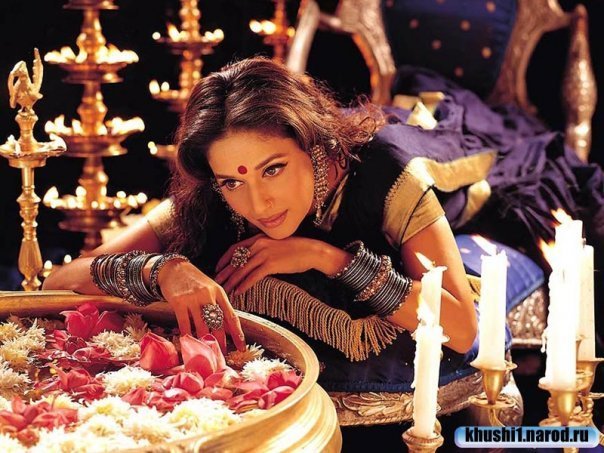 Tall woman is better to prefer a round bindi.
Elongated bindi created for women of small stature.
If you have a high forehead, just looks more successful bindi, centrally located. But if a narrow forehead, place bindi between the eyebrows.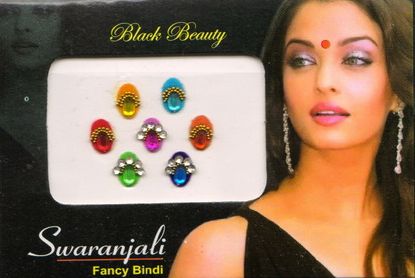 How can apply bindi?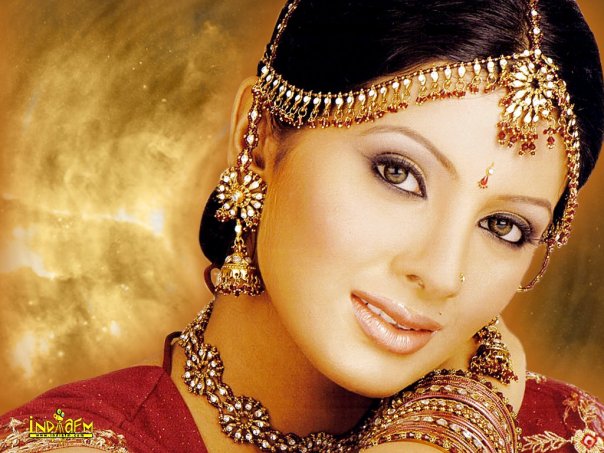 paint, creating a point can be in the form of cream and powder. But the powdered agent - not the best choice for a first experiment. It is more difficult to apply, and it must be supplemented - Vaseline or wax base. There are simple solutions - stickers. Some try to pick up the decoration "under color of" completely ignoring the fact, why and where they are going. However, this choice is quite ignorant. After party or gatherings with friends - it's not that the national festival or wedding. An introduction to the culture of another country, be careful and respect its values. After bindi - this is not just a decoration, and the sign, which can be both for and against you.