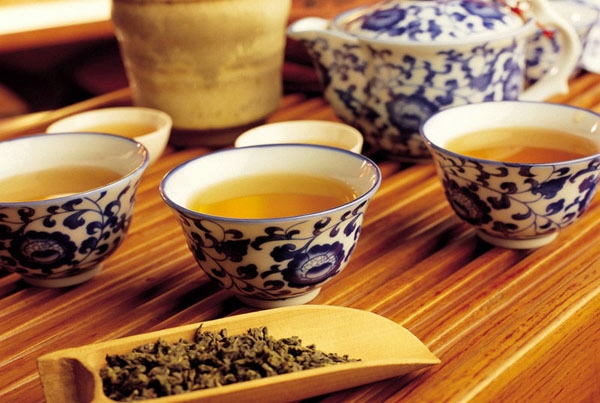 Hot refreshing and aromatic tea due to its wellness, anti-aging properties and delicious taste is the second most popular beverage in the world (after water). It is believed that every day in the world is consumed three billion cups of tea. Prepare it is usually from a plant that is grown in China, India and Sri Lanka, and is scientifically called Camellia Sinensis. But there are varieties, the existence of which most people are not aware of. Food lovers are willing to pay crazy money just for the pleasure to enjoy a unique beverage. The tea has a very long history of its dissemination. For thousands of years he traveled from China to the farthest corners of the world, satisfying thirst and giving energy to all those who know how to enjoy them.To date, all so accustomed to tea that no one no longer thinks of how the leaves fall into the cup.
10. Flower Tea Tienchi: $ 170 for 1 kg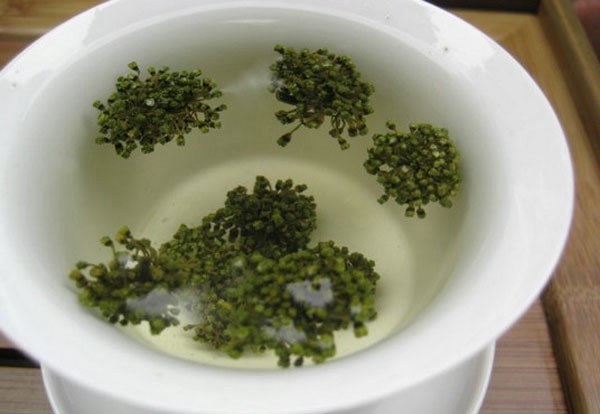 Tienchi is a species of ginseng, which grows in the southwest of China. And the root, and the flowers of this plant are used in medicine. Flower Tea Tienchi considered one of the most useful in the world. Its scientific name sounds like Panax notoginseng. The Latin word «Panax» means "treat all". It was used for centuries to treat insomnia, dizziness and skin rashes.Tea has powerful detoxification properties. Tienchi flowers resemble tiny broccoli florets and highly valued throughout Asia.Assembled only in Yunnan tea has a cool minty flavor and smell of ginseng.
9. Tea Silver Tips Imperial of Makaibari Tea Estate: $ 400 for 1 kg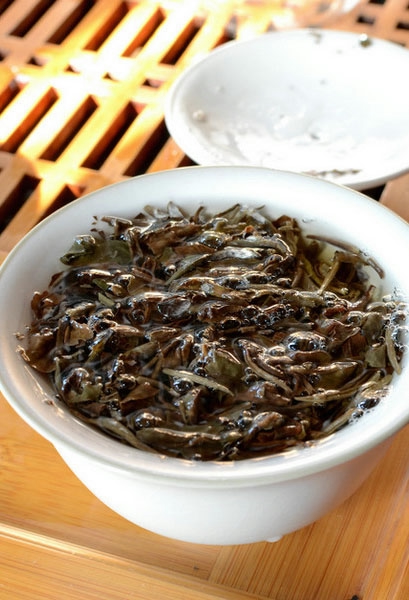 Known for its distinctive flavor and color, Darjeeling tea growing region of the same name at the foot of the Himalayas at an altitude of 1,600 to 2,600 meters. Makaibari is the oldest estate in India (in the region Darjeeeling) and the world's first tea factory, which produces large amounts of organic teas, but the most valuable of these is the Silver Tips Imperial. Assembled at the full moon, bound with silver stripes tea is a patented product of Makaibari Tea Estate. Its cost is $ 400 per 1000 grams.
8. Tea Gyokuro: $ 650 for 1 kg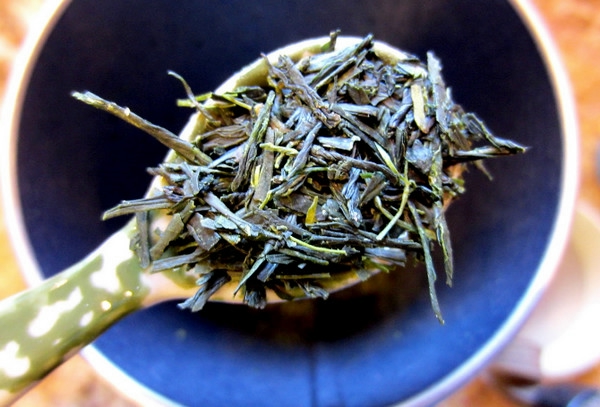 According to the methods of processing the tea is classified as Sencha, kind unshaded Chinese teas, but in fact refers to the tea Gyokuro shaded. His hide from the sun for two weeks prior to harvest. This method increases the level of amino acids in the leaves. Gyokuro name literally translates as "precious dew." The brewed tea has a distinctive rich flavor and aroma, and color of the drink - a pale green. It is grown only in the Japanese region of Uji. The price of tea is $ 650 per 1000 grams.
7. Tea Poo Poo Pu-Erh: $ 1000 per 1 kg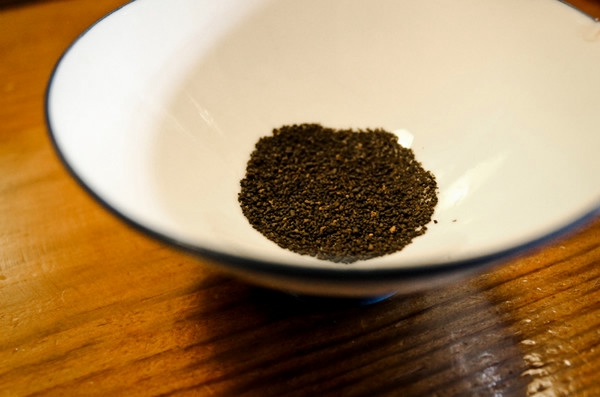 Pu-Erh tea is a type of fermented tea with a rich taste that only intensified with time and becomes more valuable. He performed in the Chinese region of Yunnan. The taste Pu-Erh is little different from the usual tea, but it is perhaps the most unusual tea that has ever seen the world. Visually, it looks like a handful of dry leaves, but in fact it is a litter of several species of insects. These insects all my life do not eat anything other than tea leaves. Using tweezers and magnifying glasses Taiwanese farmers collect their feces. The result is a tonic tea with medicinal properties. This delicacy, invented by Chinese physicians in the 18th century and the Emperor Qianlong passed as an expensive gift.
6. Golden tea head: $ 3000 per 1 kg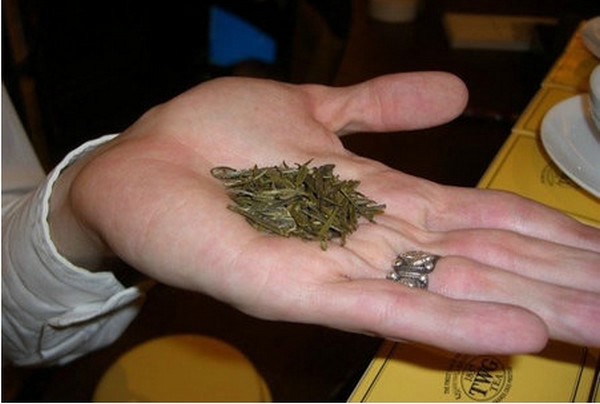 Tea is going only to a single mountain in the world only one day a year. For his collection using gold scissors that cut the upper part of the tea tree. Tea heads are dried in the sun and then stored in closed containers, where they release the polyphenols contained in them, turn yellow and start to make a soft floral scent. After that, the tea leaves are painted in 24-karat gold, making the drink begins to flicker. In Asia, it is believed that the precious metal is a very good effect on humans.It truly imperial tea, and it is not so easy to find. Company TWG Tea Company sells its only in Singapore. And it can only be purchased online.
5. Tea Tieguanyin: $ 3000 per 1 kg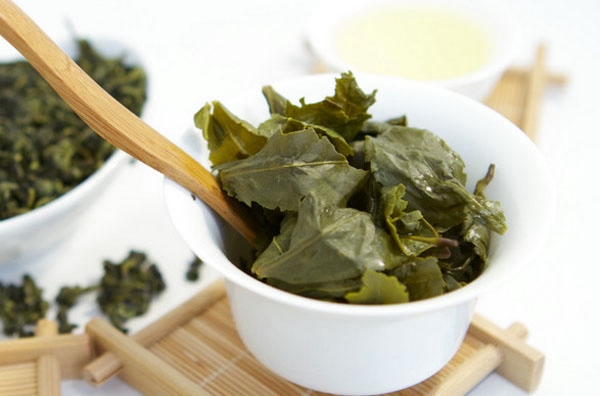 Named after the Iron Goddess of Mercy (Buddhist deity) Tieguanyin - this tea varieties Oolong, semi-fermented mixture of black and green teas. His distinctive chestnut flavor and a heavy solid crispy leaves. Tieguanyin tea began to prepare in the 19th century in Fujian Province. The technology of its preparation is very complex and includes several dozen stages. After harvesting the leaves are dried in the sun, cooled, dried again with some oxidants, then roll up, fixed, dried again, and then stir-fried and saturated with flavor. Leaves can insist seven times and the tea will not lose its flavor.
4. Vintage nartsisny tea Wuyi Oolong: $ 6500 per 1 kg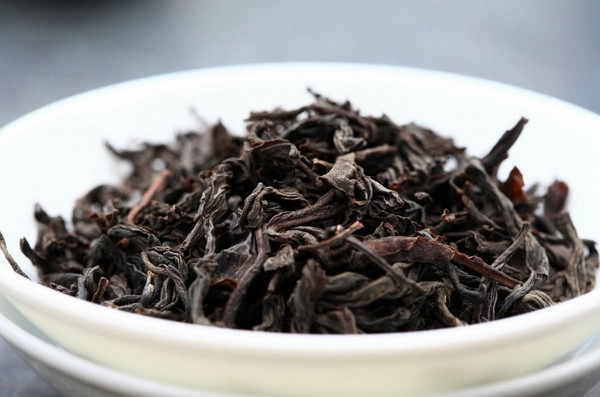 Great attention at auction in Hong Kong, which was held in November 2013, attracted 20-pound box of rare tea Narcissus Wuyi Oolong Tea. She was more than half a century, and it has a history. Her exported from China Wuyi in Singapore in 1960.Traveling from hand to hand, the box came back to Hong Kong, where it was bought by Malaysian-Chinese collectors.Narcissus Oolong is considered one of the finest Chinese teas. The leaves are collected on Mount Wuyi in the province of Fujian. Name of the tea was named after the Greek myth of Narcissus.
3. Tea Panda Dung: $ 70,000 per 1 kg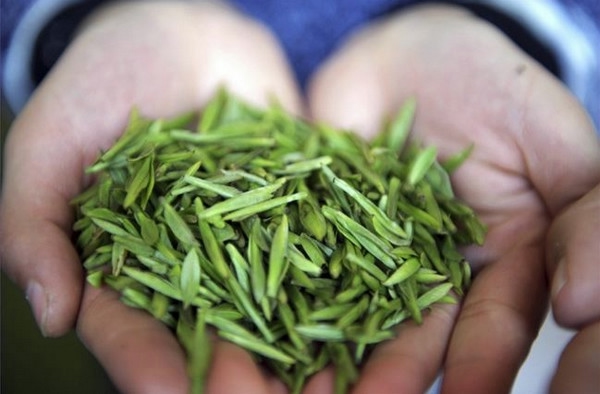 Panda Dung literally means "panda feces." This is the secret terribly expensive tea. Pandas eat only wild bamboo, but they absorb only 30% of the nutrients, and the remaining 70% are excreted in their feces. But do not think that tea - a panda droppings. Simply, he is used to fertilize the tea trees. It all started with the fact that a Chinese entrepreneur decided to grow tea on the mountain in Ya'an, Sichuan Province, and fertilizer use panda feces. Soon he noticed that the taste of this tea is different, and people are willing to pay for such a product is a lot of money.
2. The teabag diamond PG Tips: $ 15,000 for one tea bag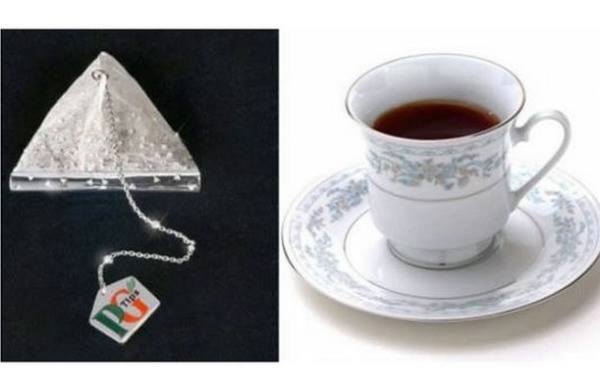 In 2005, on the occasion of the 75th anniversary of the famous British tea company released a series of PG Tips tea bags, decorated with diamonds. The price of this bag - $ 15,000 Each is decorated by hand with 280 diamonds of great quality jewelers Boodles and filled with tea Silver Tips Imperial from producer Makibari Estate. The money was intended for a charitable organization in Manchester.
1. Tea Da-Hong Pao: $ 1,2 million per 1 kg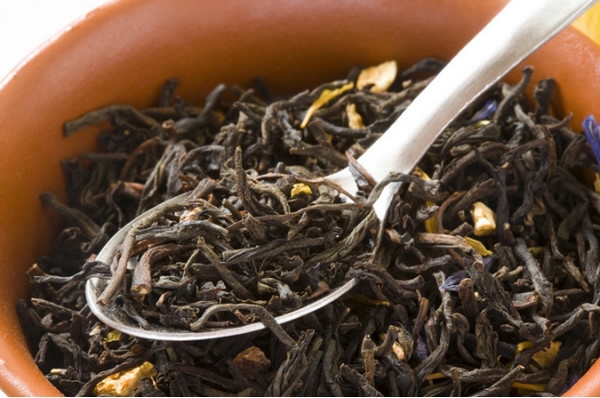 The present king of teas! The name literally means "the big red robe." Da-Hong Pao - a kind of Chinese tea Wuyi Oolong. It is believed that he is one of the great secrets of the imperial Ming Dynasty. Rumor has it that the sick mother of the emperor was cured exactly this mysterious tea. The Emperor sent his men to those spotted a medicinal tea. On Mount Wuyi, they found four magical bush tea, three of which have survived to this day. A truly legendary tea. It has medicinal properties and is a valuable Chinese national treasure. His offer as a gift to the guests of honor. Tea Da-Hong Pao can not be found on sale.